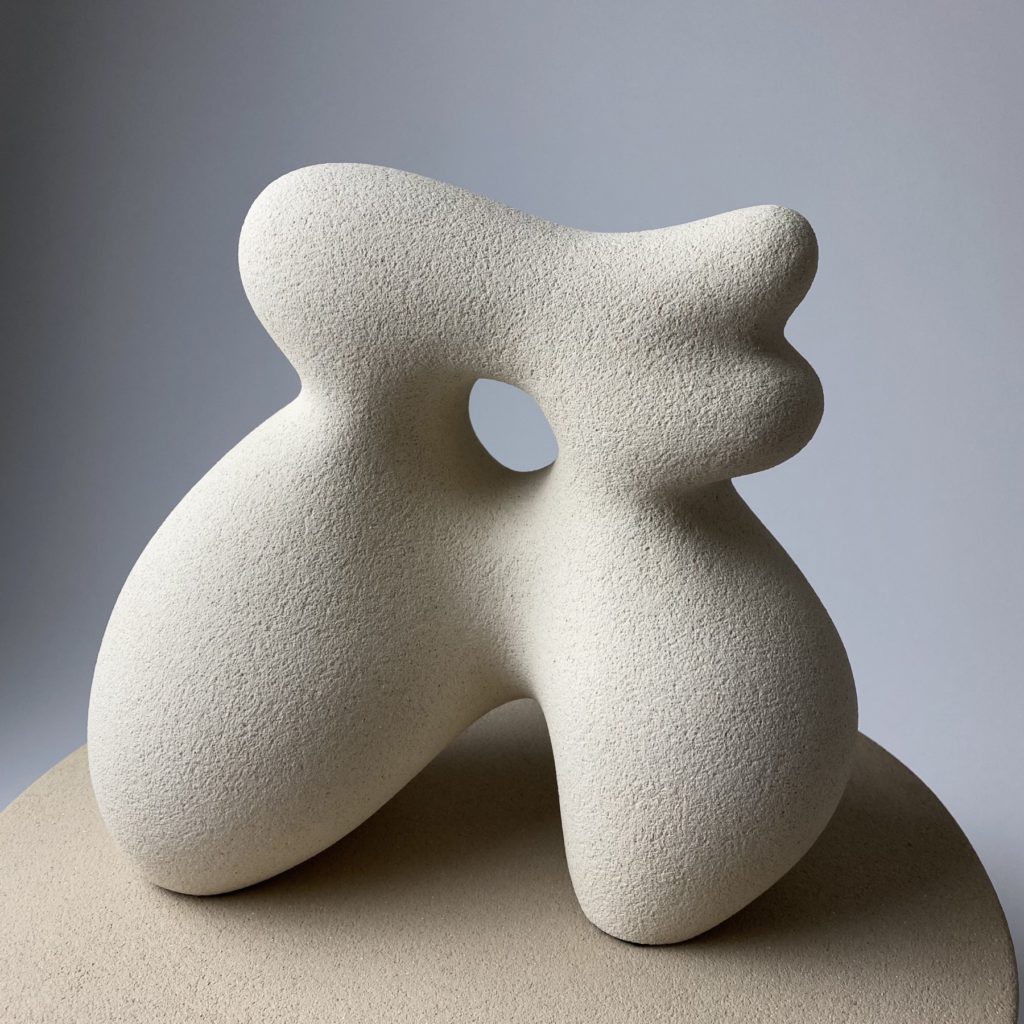 In my work, I strive to capture the essence of full, proud, and sensual women, all imbued with a thriving protective tone. To me, every woman is a sculptress who holds the power to shape and mold life.
 I place a circle at the heart of my works, to represent the womb of women and the boundless power of sisterhood. I create most of my sculptures in clay, this familiar and precious material that is Earth, our ancestral mother. Its plasticity is a reference to the shape-shifting of the world and the metamorphosis of women. 
Through my work, I pay homage to the women of the world, who stand like goddesses safeguarding and cradling protectively over humanity.
Leia Sfez + Hermine Bourdin
Leia Sfez + Hermine Bourdin
The Paris-based entrepreneur and model Leia Sfez and artist Hermine Bourdin are excited to present 'La Femme Bleue', a limited series of unique sculptures intended as a paean to female strength and creativity. Realised in Bourdin's signature voluptuous form, the artworks are rendered in coated sandstone of vivid cobalt-blue colour.