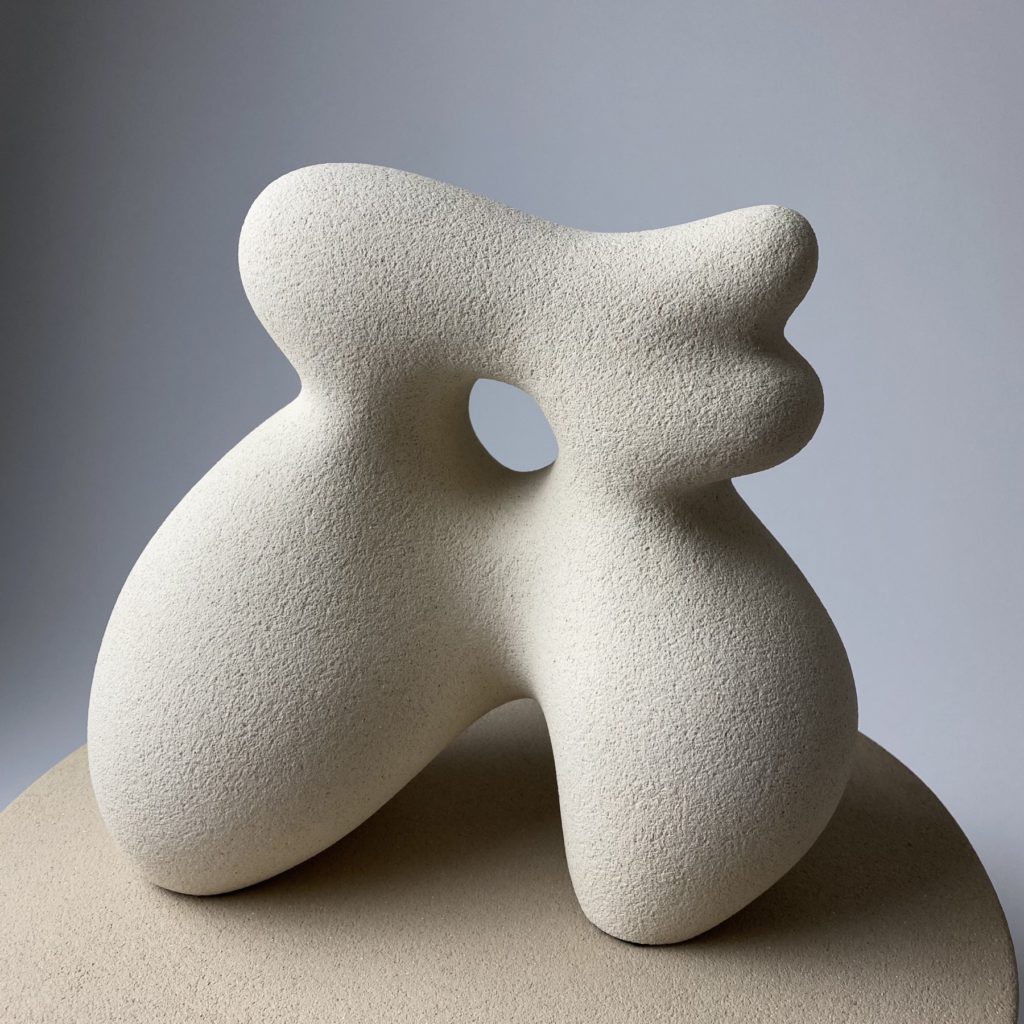 In my work I try to represent full, proud sensual women, all imbued by a thriving and protective tone.
To me, each woman is a potential shaper, sculptor of life. This is why at the center of each of my pieces there is a circle representing continuity and life.
My work is a tribute to all women whom I view as the queens of our world cradling protectingly over humanity.
Je cherche à représenter dans mon travail des femmes épanouies, généreuses, fières, sensuelles toutes imprégnées d'une aura protectrice.
Pour moi chaque femme est une modeleuse, une sculptrice de vie. C'est pourquoi il y a un cercle au sein de mes pièces qui représente la continuité, la vie.
Mon travail est une ode à toutes les femmes que je vois comme des reines protectrices de notre monde, des berceuses de l'humanité.
Leia Sfez + Hermine Bourdin
Leia Sfez + Hermine Bourdin
The Paris-based entrepreneur and model Leia Sfez and artist Hermine Bourdin are excited to present 'La Femme Bleue', a limited series of unique sculptures intended as a paean to female strength and creativity. Realised in Bourdin's signature voluptuous form, the artworks are rendered in coated sandstone of vivid cobalt-blue colour.